Tag Archives:
pandemics
Susan Moloney, Griffith University and Kim Moloney, Murdoch University
Tensions over border closures are in the news again, now states are gradually lifting travel restrictions to all except Victorians.
Prime Minister Scott Morrison says singling out Victorians is an overreaction to Melbourne's coronavirus spike, urging the states "to get some perspective".
Federal-state tensions over border closures and other pandemic quarantine measures are not new, and not limited to the COVID-19 pandemic.
Our new research shows such measures are entwined in our history and tied to Australia's identity as a nation. We also show how our experiences during past pandemics guide the plans we now use, and alter, to control the coronavirus.
---


Read more:
National and state leaders may not always agree, but this hasn't hindered our coronavirus response


---
Bubonic plague, federation and national identity
In early 1900, bubonic plague broke out just months before federation, introduced by infected rats on ships.
When a new vaccine was available, the New South Wales government planned to inoculate just front-line workers.
Journalists called for a broader inoculation campaign and the government soon faced a "melee" in which:
…men fought, women fainted and the offices [of the Board of Health] were damaged.
Patients and contacts were quarantined at the North Head Quarantine Station. Affected suburbs were quarantined and sanitation commenced.
The health board openly criticised the government for its handling of the quarantine measures, laying the groundwork for quarantine policy in the newly independent Australia.
Quarantine then became essential to a vision of Australia as an island nation where "island" stood for immunity and where non-Australians were viewed as "diseased".
Public health is mentioned twice in the Australian constitution. Section 51(ix) gives parliament the power to quarantine, and section 69 requires states and territories to transfer quarantine services to the Commonwealth.
The Quarantine Act was later merged to form the Immigration Restriction Act, with quarantine influencing immigration policy.
Ports then became centres of immigration, trade, biopolitics and biosecurity.
Spanish flu sparked border disputes too
In 1918, at the onset of the Spanish flu, quarantine policy included border closures, quarantine camps (for people stuck at borders) and school closures. These measures initially controlled widespread outbreaks in Australia.
However, Victoria quibbled over whether NSW had accurately diagnosed this as an influenza pandemic. Queensland closed its borders, despite only the Commonwealth having the legal powers to do so.
---


Read more:
This isn't the first global pandemic, and it won't be the last. Here's what we've learned from 4 others throughout history


---
When World War I ended, many returning soldiers broke quarantine. Quarantine measures were not coordinated at the Commonwealth level; states and territories each went their own way.
There were different policies about state border closures, quarantine camps, mask wearing, school closures and public gatherings. Infection spread and hospitals were overwhelmed.
The legacy? The states and territories ceded quarantine control to the Commonwealth. And in 1921, the Commonwealth created its own health department.
The 1990s brought new threats
Over the next seven decades, Australia linked quarantine surveillance to national survival. It shifted from prioritising human health to biosecurity and protection of Australia's flora, fauna and agriculture.
In the 1990s, new human threats emerged. Avian influenza in 1997 led the federal government to recognise Australia may be ill-prepared to face a pandemic. By 1999 Australia had its first influenza pandemic plan.
---


Read more:
Today's disease names are less catchy, but also less likely to cause stigma


---
In 2003, severe acute respiratory syndrome (or SARS) emerged in China and Hong Kong. Australia responded by discouraging nonessential travel and started health screening incoming passengers.
The next threat, 2004 H5N1 Avian influenza, was a dry run for future responses. This resulted in the 2008 Australian Health Management Plan for Pandemic Influenza, which included border control and social isolation measures.
Which brings us to today
While lessons learned from past pandemics are with us today, we've seen changes to policy mid-pandemic. March saw the formation of the National Cabinet to endorse and coordinate actions across the nation.
Uncertainty over border control continues, especially surrounding the potential for cruise and live-export ships to import coronavirus infections.
---


Read more:
Coronavirus has seriously tested our border security. Have we learned from our mistakes?


---
Then there are border closures between states and territories, creating tensions and a potential high court challenge.
Border quibbles between states and territories will likely continue in this and future pandemics due to geographical, epidemiological and political differences.
Australia's success during COVID-19 as a nation, is in part due to Australian quarantine policy being so closely tied to its island nature and learnings from previous pandemics.
Lessons learnt from handling COVID-19 will also strengthen future pandemic responses and hopefully will make them more coordinated.
---


Read more:
4 ways Australia's coronavirus response was a triumph, and 4 ways it fell short




---
Susan Moloney, Associate Professor, Paediatrics, Griffith University and Kim Moloney, Senior Lecturer in Global Public Administration and Public Policy, Murdoch University
This article is republished from The Conversation under a Creative Commons license. Read the original article.
---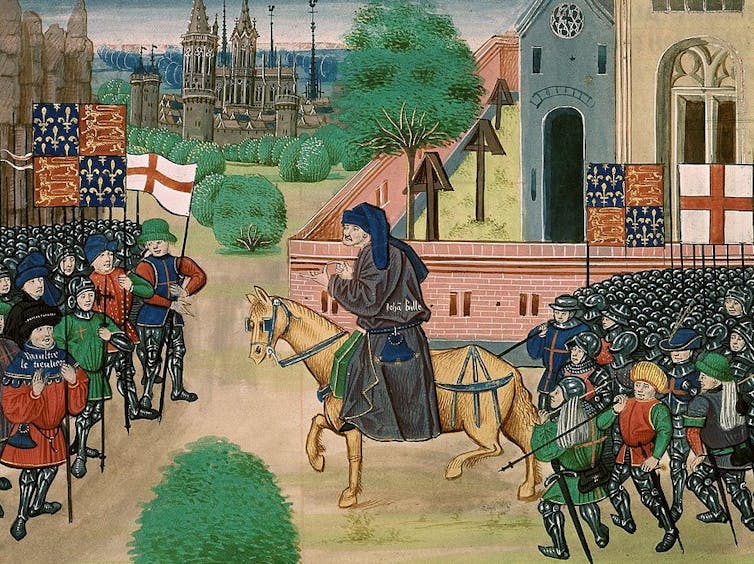 Susan Wade, Keene State College
As a professor of medieval Europe, I've taught the bubonic plague, and how it contributed to the English Peasant Revolt of 1381. Now that America is experiencing widespread unrest in the midst of its own pandemic, I see some interesting similarities to the 14th-century uprising.
The death of George Floyd has sparked protests fueled by a combination of brutal policing, a pandemic that has led to the loss of millions of jobs and centuries of racial discrimination and economic inequality.
"Where people are broke, and there doesn't appear to be any assistance, there's no leadership, there's no clarity about what is going to happen, this creates the conditions for anger, rage, desperation and hopelessness," African American studies scholar Keeanga-Yamahtta Taylor told The New York Times.
Medieval England may seem far removed from modern America. And sure, American workers aren't tied to employers by feudal bonds, which meant that peasants were forced to work for their landowners. Yet the Peasant Revolt was also a reaction brought on by centuries of oppression of society's lowest tiers.
And like today, the majority of wealth was held by an elite class that comprised about 1% of the population. When a deadly disease started to spread, the most vulnerable and powerless were asked the pick up the most slack, while continuing to face economic hardship. The country's leaders refused to listen.
Eventually, the peasants decided to fight back.
Clamoring for higher wages
Surviving letters and treatises express feelings of fear, grief and loss; the death tolls from the 14th-century plague were catastrophic, and it's estimated that between one-third to one-half of the European population died during the its first outbreak.
The massive loss of life created an immense labor shortage. Records from England describe untilled fields, vacant villages and untended livestock roaming an empty countryside.
The English laborers who survived understood their newfound value and began to press for higher wages. Some peasants even began to seek more lucrative employment by leaving feudal tenancy, meaning the peasants felt free to leave the employment of their landowning overlords.
Rather than accede to the demands, King Edward III did just the opposite: In 1349, he froze wages at pre-plague levels and imprisoned any reaper, mower or other workman in service to an estate who left his employment without cause. These ordinances ensured that elite landowners would retain their wealth.
Edward III enacted successive laws intended to ensure laborers wouldn't increase their earning power. As England weathered subsequent outbreaks of the plague, and as labor shortages continued, workers started to clamor for change.
Enough is enough
The nominal reason for the Peasant Revolt was the announcement of a third poll tax in 15 years. Because poll taxes are a flat tax levied on every individual, they affect the poor far more than the wealthy. But similar to the protests that have erupted in the wake of Floyd's death, the Peasant Revolt was really the result of dashed expectations and class tensions that had been simmering for more than 30 years.
Things finally came to a head in June 1381, when, by medieval estimates, 30,000 rural laborers stormed into London demanding to see the king. The cohort was led by a former yeoman soldier named Wat Tyler and an itinerant, radical preacher named John Ball.
Ball was sympathetic to the Lollards, a Christian sect deemed heretical by Rome. The Lollards believed in the dissolution of the sacraments and for the Bible to be translated into English from Latin, which would make the sacred text equally accessible to everyone, diminishing the interpretive role of the clergy. Ball wanted to take things even further and apply the ideas of the Lollards to all of English society. In short, Ball called for a complete overturn of the class system. He preached that since all of humanity constituted the children of Adam and Eve, the nobility could not prove they were of higher status than the peasants who worked for them.
With the help of sympathetic laborers in London, the peasants gained entry to the city and attacked and set fire to the Palace of Savoy, which belonged to the Duke of Lancaster. Next they stormed the Tower of London, where they killed several prominent clerics, including the archbishop of Canterbury.
A bait and switch
To quell the violence, Edward's successor, the 14-year-old Richard II, met the irate peasants just outside of London. He presented them a sealed charter declaring that all men and their heirs would be "of free condition," which meant that the feudal bonds that held them in service to landowners would be lifted.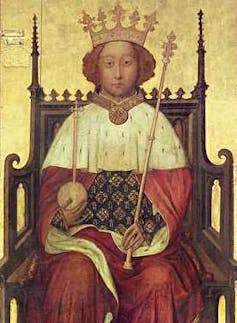 While the rebels were initially satisfied with this charter, things didn't end well for them. When the group met with Richard the next day, whether by mistake or intent, Wat Tyler was killed by one of Richard's men, John Standish. The rest of the peasants dispersed or fled, depending on the report of the medieval chronicler.
For the authorities, this was their chance to pounce. They sent judges into the countryside of Kent to find, punish and, in some cases, execute those who were found guilty of leading the uprising. They apprehended John Ball and he was drawn and quartered. On Sept. 29, 1381, Richard II and Parliament declared the charter freeing the peasants of their feudal tenancy null and void. The vast wealth gap between the lowest and highest tiers of society remained.
American low-wage laborers obviously have rights and freedoms that medieval peasants lacked. However, these workers are often tied to their jobs because they cannot afford even a brief loss of income.
The meager benefits some essential workers gained during the pandemic are already being stripped away. Amazon recently ended the additional US$2 per hour in hazard pay it had been paying workers and announced plans to fire workers who don't return to work for fear of contracting COVID-19. Meanwhile, between mid-March and mid-May, Amazon CEO Jeff Bezos added $34.6 billion dollars to his wealth.
It appears that the economic disparities of 21st-century capitalism – where the richest 1% now own more than half of the world's wealth – are beginning to resemble those of 14th-century Europe.
When income inequalities become so jarring, and when these inequalities are based in long-term oppression, perhaps the sort of unrest we're seeing on the streets in 2020 is inevitable.
[You need to understand the coronavirus pandemic, and we can help. Read The Conversation's newsletter.]

Susan Wade, Associate Professor of History, Keene State College
This article is republished from The Conversation under a Creative Commons license. Read the original article.
---