Daily Archives:
February 2, 2019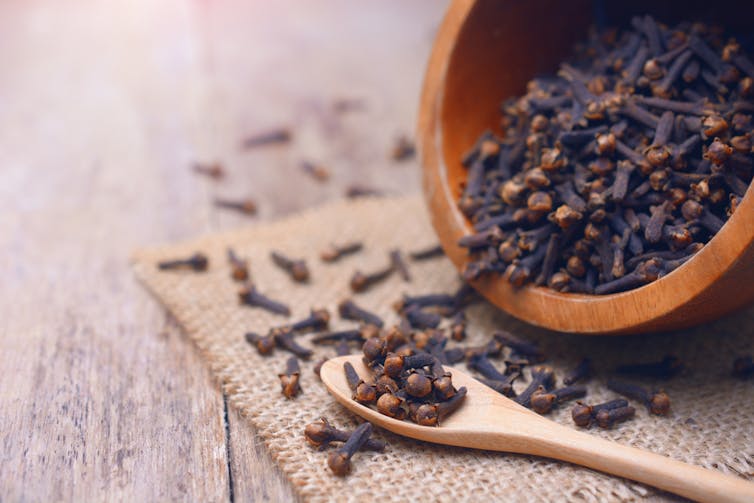 The history of the spice trade conjures up exotic images of caravans plying the Silk Road in storied antiquity as well as warfare between European powers vying for control of what, pound for pound, were among the most valuable commodities in the known world.
One of the most valuable of the spices was clove – the versatile immature bud of the evergreen clove tree (Syzygium aromaticum) which is native to the Maluku Islands or the Moluccas in the Indonesian Archipelago. Prized for its flavour and aroma, and also for its medicinal qualities, clove quickly became important for its use as a breath freshener, perfume and food flavouring.
We believe we might have found the oldest clove in the world at an excavation in Sri Lanka, from an ancient port which dates back to around 200BC. This port, Mantai, was one of the most important ports of medieval Sri Lanka and drew trade from across the ancient world. Not only that, but we also found evidence for black pepper (Piper nigrum), another high-value low-bulk product of the ancient spice trade.
Ancient history
Western knowledge of Sri Lanka dates back to at least 77AD, when the Roman philosopher Pliny the Elder wrote about the island as Taprobane in his famous Natural History. This is the earliest existing text which mentions Sri Lanka, however Pliny states that the ancient Greeks (and Alexander the Great) had long known about it.
Sri Lanka, wrote Pliny "is more productive of gold and pearls of great size than even India", as well as having "elephants … larger, and better adapted for warfare than those of India". Fruits were abundant and the people had more wealth than the Romans – as well as living to 100 years old. No wonder then, that ancient Sri Lanka drew trade ships not only from the Roman world, but also from Arabia, India and China.
Decades of archaeological exploration has sought to uncover evidence for the rich kingdoms of ancient Sri Lanka. Mantai (also written as Manthai and known as Manthottam/Manthota), on the northern tip of the island, was one of the port settlements of the Anuradhapura Kingdom (377BC to 1017AD) and has been recently radiocarbon dated to between about 200BC and 1400AD.
Today, the site is barely visible from the ground – but it is still an important location with Thirukketheesvaram temple sitting in the centre of the ancient settlement. From the air, the defensive ditch and banks of ancient Mantai can be seen covered in trees, as can the area where the defences were cut away to build the modern road.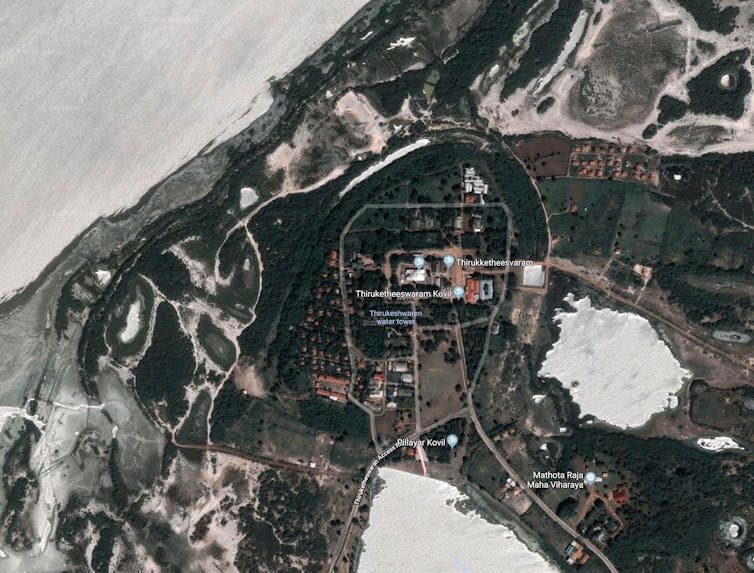 The site was excavated in the 1980s – during three seasons of excavation an amazing array of artefacts were uncovered, including semiprecious stone beads and ceramics from India, Arabia, the Mediterranean and China. But in 1983 Sri Lanka's civil war broke out, bringing an end to archaeological exploration in the Northern Province, as well as many other areas of the island. Unfortunately, many of the records related to this archaeological work became lost or were destroyed, including detailed stratigraphic information of how the layers of soil excavated related to one another, which would have been used to identify how and when the site developed, prospered and came to an end.
Mantai revisited
In 2009-2010, after the end of the civil war, a multinational team of researchers went back to Mantai and began new excavations. Work was jointly carried out by the Sri Lankan Department of Archaeology, SEALINKS and the UCL Institute of Archaeology. This project aimed to collect as much evidence from these excavations as possible, including fully quantified and systematically collected archaeobotanical (preserved plant) remains. The plants remains recovered include some of the most exciting finds from the site. Crucially, these include what were incredibly valuable spices at the time when they were deposited at the site: black pepper and cloves.
Only a handful of cloves have previously been recovered from archaeological sites, including these from France, for example – other archaeological evidence for cloves, such as pollen from cess pits in the Netherlands, only dates from 1500AD onwards – and there are no examples from South Asia.
Earlier finds of clove have been reported from Syria – but these have since largely been discredited as misidentifications. The clove from Mantai was found in a context dating to 900-1100AD, making this not only the oldest clove in Asia – but we think the oldest in the world.
We also found eight grains of black pepper at Mantai, plus a further nine badly preserved grains that we think are probably black pepper too. The earliest are dated to around 600AD, the time when international maritime trade became increasingly large and well established across Asia, Africa and Europe.
Spice wars
Clove was one of the rarest and most expensive spices in the Roman and Medieval world. It was not grown in Sri Lanka, but came from the Maluku Islands of South-East Asia (some 7,000km away by sea) for trade onwards to Europe, China or one of the other many regions that traded with Mantai.
Black pepper was also traded along these routes, and was most likely grown and harvested in the Western Ghats of India. Although less rare and valuable than clove, it was still known as "black gold" on account of its value in the Early Modern Period from 1500AD to about 1800AD.
From the 16th century, Sri Lanka (then known as Ceylon) was colonised by various European powers, from the Portuguese (1500s-1600s) to the Dutch (1600s-late 1700s) to the British (late 1700s-1948). They were all drawn by the island's profitable trade in spices – although the British turned the fledgling coffee industry there into an incredibly lucrative tea trade which is still important to the island's economy to this day.
But, whether or not the cloves we unearthed at Mantai turn out to be the oldest in existence, the presence of the spice at this 2,000-year-old site is solid evidence of the ancient spice trade that existed long before these wars of conquest.

Eleanor Kingwell-Banham, Research associate, UCL
This article is republished from The Conversation under a Creative Commons license. Read the original article.
---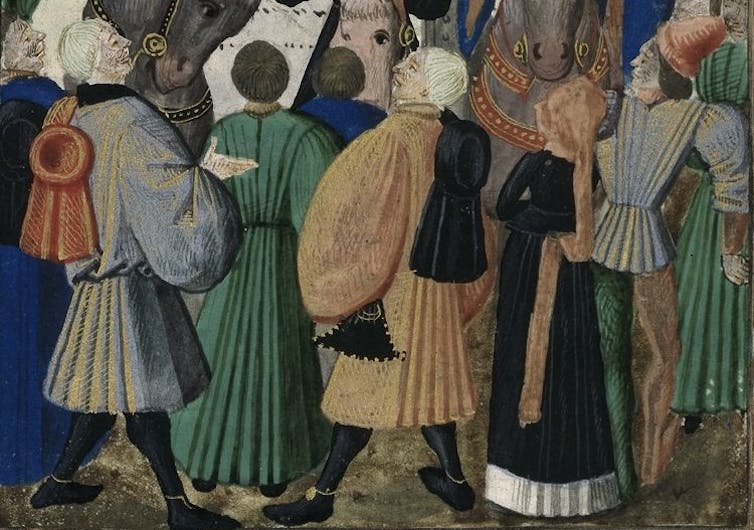 Catherine Clarke, University of Southampton
Let me take you for a stroll down the high street of 12th-century Winchester – one of the great cities of medieval England – and introduce you to a few of the locals. Here's Alberic Coquus, the cook, and over there is Ainulf Parcheminus, the parchment-maker. They are chatting to Luuing Scalarius (he builds ladders). Godric Softebred, who has his shop just down the road, is a baker – but his neighbours giggle behind his back and give his wife pitying glances.
You can't miss Robert Crassus ("big, fat"), but I would hesitate to introduce you to Alfred Taddebelloc ("Toadbollock") and you probably won't want to stand too close to Radulf Scitliure ("shit-liver", evidently cursed with chronic diarrhoea or some other stomach complaint). And perhaps we should simply cross the street to avoid me having to mention Godwin Clawecuncte (use your imagination) at all.
We know these names – with the intriguing clues they give about the people who carried them – from the two 12th-century surveys of Winchester property collectively known as the Winton Domesday. So, what's in a medieval name? What can they tell historians about long-forgotten lives and individuals in the past? And why won't you find anyone with the surname Toadbollock today?
These names don't work in quite the same way as modern surnames. These (usually non-hereditary) medieval bynames add further detail to personal names, noting where someone was from, what job they did and even what they looked like or how they behaved.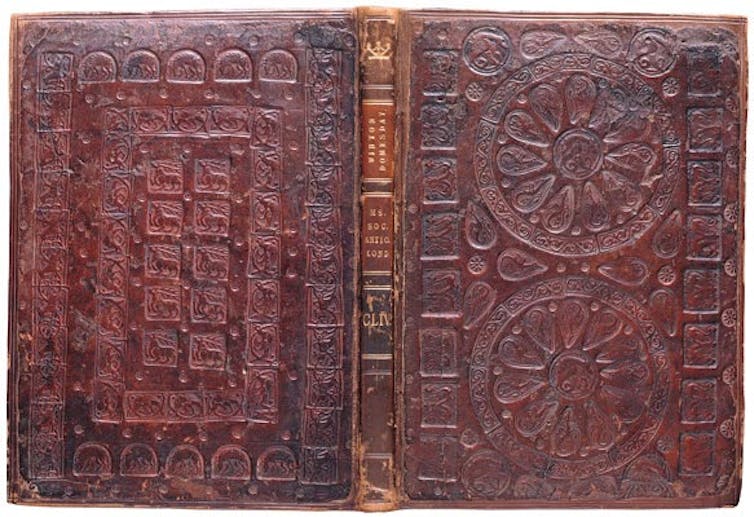 Bynames often reflect physical attributes, such as those of Winchester's Alestan Hwit ("white"), who probably had a fair complexion, or Alimer Longus ("tall"). You wouldn't want to see Winchester's Peter Agnell ("little lamb") get into a fight with Godwin Bar ("boar").
Many medieval historians have their own favourite names they've discovered during their research: Professor Anthony Bale of Birkbeck, University of London, mentions Tom Dustiberd ("dusty beard") and the likely somewhat dishevelled Adam Charrecrowe ("scarecrow"), as well as Walter Boltuprith ("bolt-upright").
Other bynames indicate trades and occupations. Richard Farrier was keeper of the king's horses at Chester in the summer of 1283. Records show that he purchased cut grass for 20 horses, including that of the queen, and also for ten "great" horses arriving from Caernafon. He bought horseshoes, bridles, long ropes of hemp to make reins, as well as plenty of horse salve.
Other occupational bynames hint at less happy vocations. John Pynchware and his son worked as shoemakers in 15th-century Chester. But with a byname like that, how well did their shoes fit? Professor Matthew Davies of Birkbeck points to an apprentice tailor in London, 1486, named Rowland Lytillskyll. He doesn't seem to have made it in his chosen career.
Rebel, rebel
Bynames can also tell us about ethnic identities. Several people in 12th-century Winchester were called "Iudeius" – members of what would become the city's thriving medieval Jewish community. Godwin Francigena, with his English personal name and byname meaning "Frenchman", reminds us what a cosmopolitan, multicultural European city this was.
But sometimes bynames point to political and social tensions. Dr Adam Chapman, at the Institute for Historical Research, shares the example of the 14th-century Welshman known as Madog Drwgwrthgymro: literally "bad to Welshmen", but translated by the historian Robert Rees Davies more provocatively as "Saxon-lover" – a smear based on perceived disloyalty and ethnic betrayal.
Another Welshman, William Cragh, features in medieval records as an outlaw –- or freedom fighter, depending on your viewpoint – who rebelled against Norman rule and was hanged, but came back to life (that's another story. He cuts less of a romantic, heroic figure when we translate his Welsh byname – perhaps "Scabby William" had suffered some kind of disfiguring disease as a child. Still, he was more likely known by his fellow Welshmen by the patronymic "ap Rhys" ("son of Rhys").
Calling card
Somewhere in my own ancestry, someone probably worked as a clerk. Adam Chapman's forebears possibly worked in a shop ("ceap-man" meant merchant, from the Old English "ceapan" meaning to sell or buy). Some bynames just stick around: Delia Smith doesn't work in a forge, and Mary Beard doesn't have one. But others, unsurprisingly, don't outlast their original owners.
We see similar revisions when it comes to less appealing place names: just as William Cragh probably preferred being called William ap Rhys, the place where he was hanged in Swansea was renamed, in the late 19th century, from Gibbet Hill Road to the more estate agent-friendly North Hill Road.
So, why are medieval bynames so useful and engaging? For a start, some of them are hilarious – and they give us a humorous way into a seemingly remote and distant historical past. But, more than that, they offer a sense of connection with a real individual and a characteristic which defined them within their own, contemporary local community.
These medieval names also give us glimpses into something the big chronicles, charters and official history books often don't tell us much about: ordinary people and their ordinary, colourful lives.

Catherine Clarke, Professor of Medieval Literature and Culture, University of Southampton
This article is republished from The Conversation under a Creative Commons license. Read the original article.
---