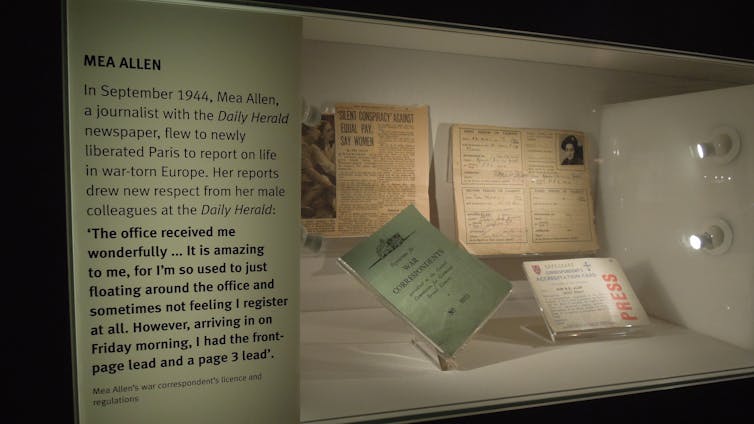 Tim Cole, University of Bristol
What does society want and need from the arts and humanities? That's a question that we've been asking in a recent project called Bridging the Gap, which explored the wider social, cultural and economic value of arts and humanities research and how to better unlock that value.
One thing that has emerged are the ways that the arts and humanities, like any academic discipline, contribute specific content to the wider world. That could be content about a particular place or point in history, or detail about an artist.
Content isn't to be dismissed, and as my colleagues and I discovered during our research, there is a continuing demand for specific subject expertise in a range of quarters. One thing we heard time and again from those working in the heritage sector is how important knowledge of a particular historical issue is to the way that content is interpreted. In a stately home for example, academic expertise on something like the changing nature of domestic service across the 19th and 20th centuries feeds in to shaping visitor experiences.
But there are times when the link is far less obvious. It isn't always easy to predict what knowledge will be relevant where and when. During the recent Ebola outbreak, it was not just specific medical knowledge that was crucial, but also the more seemingly esoteric knowledge of anthropologists with expertise in West African mourning and burial rituals. The specific content knowledge of the arts and humanities is a rich resource that can be drawn upon to inform and shape anything from policy to museum display.
But academic research into the arts and humanities is also much more than just content.
A wider skillset
What we were particularly interested in examining were those moments when arts and humanities researchers bring something more than their subject specialism to the table. To test this we undertook something of an experiment, sending two groups of arts and humanities researchers into the wild. We chose two National Trust sites at Stourhead and Sherborne, which none of the researchers had specialist knowledge of. In both cases, they knew far less than the staff there who possess in-depth and intimate knowledge of these places. We were interested in seeing what, if anything, they brought from the wider skill set of the arts and humanities.
We were surprised by the results. In both cases, something very similar happened. The teams ended up falling into a set of ways of working that characterise arts and humanities research. They asked questions, read the various texts they discovered, looked for stories and isolated a range of broader themes. The results were "big narratives" that provided those working at these sites with novel ways of looking at, and thinking about these familiar places. For example at Sherborne, they connected two seemingly unconnected buildings – a 17th-century hunting lodge and 20th-century airfield building – through their balconies and ideas of the view.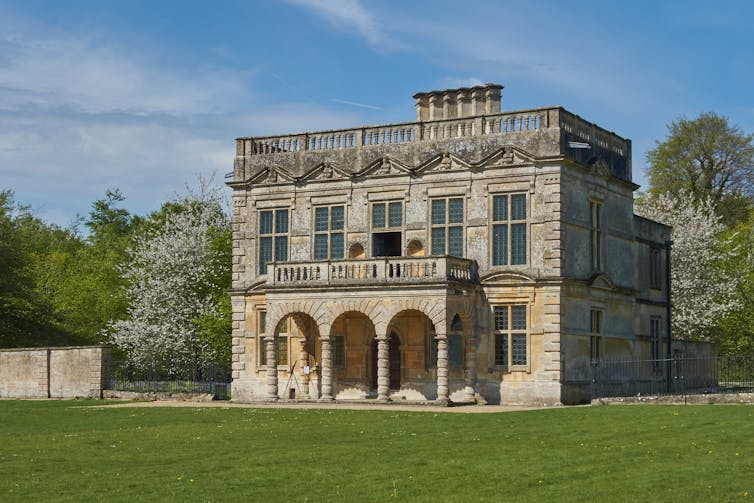 The researchers brought something of value to the heritage sector, but in a less obvious, direct and measurable way than the subject-specific knowledge of a historian of domestic service who helps shape display practice both upstairs and downstairs in a country house.
Unlocking value
Being both a specialist and generalist is something that academics are well used to as they combine research and teaching within their day-to-day life and persona. And it is something that we discovered more arts and humanities researchers are embracing, in particular in their interactions with the creative industries.
Here we were struck by the way that the most successful collaborations were ones where the distinct identities of arts and humanities researchers and businesses in the creative industries blurred. One inspiring example was Olion/Traces, an app offering visitors to St Fagans National Museum of History in Cardiff an innovative way of experiencing the museum grounds as it melds fact and fiction, the archives and the site itself. This innovative interpretative tool was co-developed by an academic, Jenny Kidd from Cardiff University, a creative producer, Allie John at yellobrick, and a heritage professional, and Sara Huws from the digital media department at Amgueddfa Cymru/National Museum of Wales.
What the team found was that Kidd wasn't simply involved at the "ideas" stage, inputting her specialist knowledge and then stepping back. But rather, all three were involved at each and every stage of development and feedback. Olion/Traces is one example of new and fruitful ways of working, where arts and humanities researchers become active participants in the creative economy.

This sense of new ways of working in the arts and humanities is something that I've thought a lot about personally. In some ways I am still a traditional researcher whose specialist knowledge of the Holocaust is, for example, drawn upon by museums who want content to create a new display. But, alongside that, I've also discovered the opportunities, and challenges, of working alongside others in the creative economy, in my case working with artists Stand+Stare to develop a sound journal called Mayfly. In our research, we discovered plenty of other academics from the arts and humanities who are using their knowledge and skills in unexpected – as well as expected – ways.
Tim Cole, Professor of Social History, University of Bristol
This article was originally published on The Conversation. Read the original article.